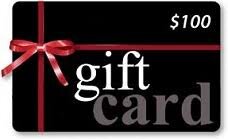 $100 Gift Card (Rental Store Only)
Just in the time for holiday's Jump City is now offering the gift of jumping!
When purchasing this gift card it can be used at our indoor location only. If you would like to purchase a gift card for a bounce house rental click
here.